Students make continuous advancements toward sustainability   – Daily News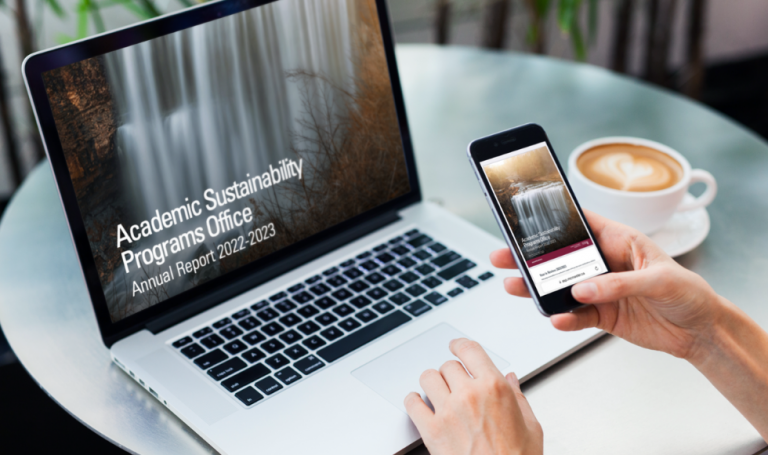 The Academic Sustainability Programs Office's 2022/2023 annual report details its experiential, student-led, interdisciplinary and community-based student projects.
At McMaster University, students are taking the lead in shaping a sustainable future.
The Academic Sustainability Programs Office offers students practical experience to make a meaningful, sustainable impact in the community.
Each term, students continue the work of their peers to further expand initiatives.
Notable ongoing projects include ACCESS Tech, preservation of agricultural land and the Native Bee Nesting Garden.
Learn more about these projects and how you can get involved through upcoming events.
---
ACCESS Tech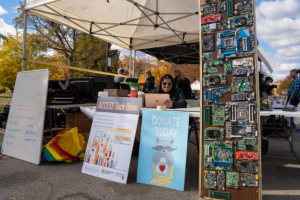 Students collaborate with Facilities Services and University Technology Services (UTS) on ACCESS Tech, a technology reuse and donation initiative.
Their donations are made to Empowerment Squared, which refurbishes devices and distributes them to local families in need. Items not donated to local families are made available to McMaster students.
Last fall, one SUSTAIN 3S03 group worked on communication strategies to promote events, while another group focused on improving event logistics and expanding the initiative. Meanwhile, SUSTAIN 4S06 students spent the year exploring motivations for donation of used technology and students' experiences with upcycling IT.
SUSTAIN students in various courses are continuing to learn about and enhance this initiative to include smart phone donations, refurbishment workshops, and more.
Current SUSTAIN students helped lead the most recent ACCESS Tech collection event on October 20, and will be helping facilitate the student upcycling event Friday October 27!
Date & Time: October 27th, 10:00 AM – 1:00 PM
Location: BSB Field
Learn more here or on Instagram
---
STUDENTS FOR PRESERVATION OF AGRICULTURAL LAND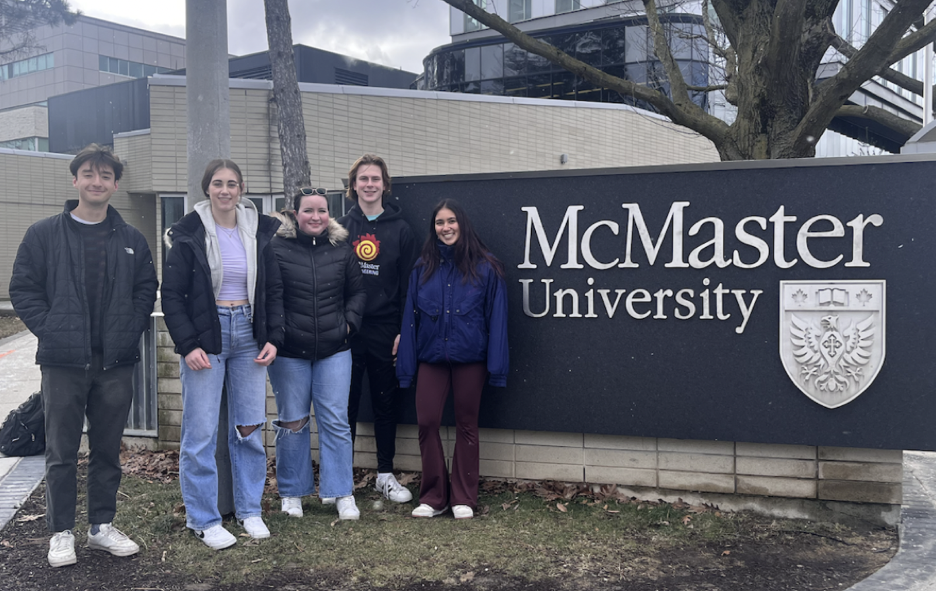 This fall semester, SUSTAIN 3S03 students will be hosting a farm event with young, local farmers to raise awareness about agricultural land use scarcity.
The group will build upon the work of former SUSTAIN 2SS3 students who worked with community partners last winter to advocate for the preservation of farmland from sprawl development.
The group engaged with the 13–25-year-old demographic through workshops, farm events, social media campaigns and news articles.
Join current SUSTAIN students and community partners for a farm event on November 4th!
Date & Time: November 4th, 11:00 AM – 3:00 PM
Location: Manorun Organic Farm, 782 Hwy #52, Copetown, ON
Learn more and register here
---
The Native Bee Nesting Garden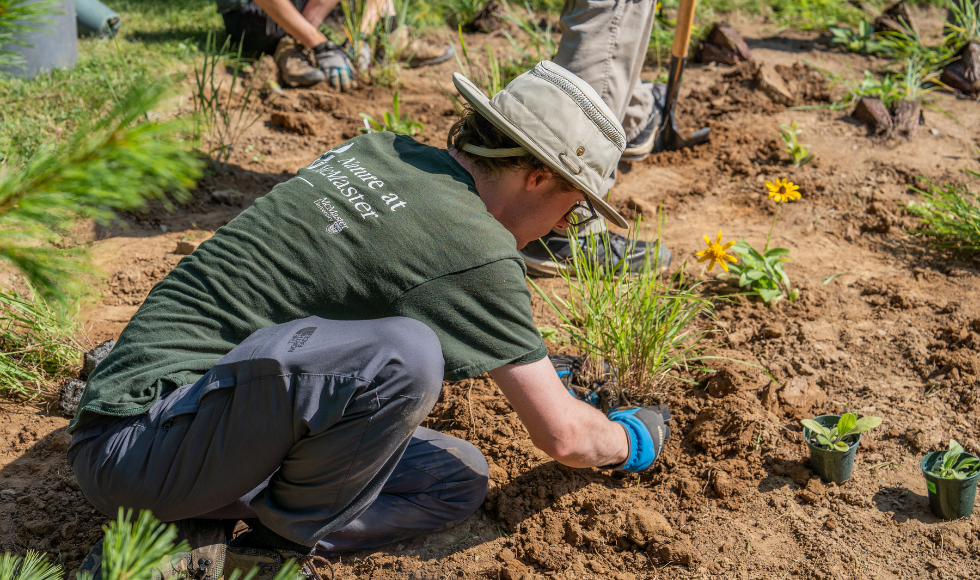 The Native Bees at McMaster project began in 2019 to combat the declining bee population through the creation of habitats on campus.
By 2020, McMaster earned the Bee City Campus designation from Bee City Canada.
Sustainability students partner with on-campus champions and experts from Facility Services' Grounds Department, McMaster's Biology Department and Nature at McMaster.
In the fall of 2022, a SUSTAIN 3S03 group laid the groundwork for McMaster's Ground Nesting Bee Garden, designing the layout, collaborating with stakeholders, and developing an implementation toolkit to preserve native bees and biodiversity.
This fall, another group of SUSTAIN 3S03 students will facilitate the planting of native pollinators and create bee nesting infrastructure.
SUSTAIN 2SS3 students will amplify this work and advocate for individuals to support pollinators in their own gardens and communities.
Join students, staff, and faculty to plant pollinator species and create the infrastructure for bees to nest during the Native Bee Nesting Garden event on November 9th!
Date & Time: November 7th, 1:00 PM – 3:00 PM
Location: Ground Nesting Bee Garden, located, beside the Indigenous Circle behind Alumni Memorial Hall, backing onto Cootes Paradise.
Learn More & Register to volunteer to help plant here
---
Sustainability challenges are complex and interconnected. The continuity of these term-long projects will lead to lasting change. To learn more about last year's projects, check out the 2022/2023 ASP Annual Report, available now. 

link